Hello and welcome to another level of Dante's hell, aka another month of the most cursed year in history. I hope you're all safe and well and November is kind to you. Today I have another fun Top Tuesday post for you. The topic for this week by That Artsy Reader Girl is non-bookish hobbies and I'm extremely grateful for it, because it's something that doesn't require much effort to write. With everything going on in the world, the terrorist attacks in Central Europe and the big earthquake that hit Samos and Smyrna leaving death and destruction behind, I'm straight up not having a good time, so it'll be nice to talk about things that make me happy (apart from books and my job).
Writing
Ever since I remember myself I've loved coming up with stories. Creative writing exercises at school were always my favourite things to do. Apart from the short stories I used to write for class and a few short fanfiction works, I haven't fully commited to a novel length project yet. I've tried my hand with a couple of ideas before, but I ended up abandoning them halfway through. I'm determined to change that, though, and finish something for once, so I'm currently participating in NaNoWrimo, trying to write a whole novel in a month. I'm mostly doing it to establish a writing routine, but winning would be nice too!
Football (the one actually played with the feet)
In Greece everyone supports a sports club, even if they don't like sports. Football is also the most popular sport, the one we go absolutely wild over, despite our teams being better at basketball. It's just how things are. I, living in a town that's also the hometown of a club, couldn't have possibly escaped. It's not only the cultural norm to pick a team pushing me, I genuinly enjoy watching football and I want to start going to the stadium more regularly once it's allowed.
I love my club, AEK Athens FC, and I love sitting down every weekend to watch the most ridiculous league in the world, aka Greek Super League. We have ok quality fooball, but high quality memes (watch this video from last season and you'll understand)! But, what I love the most are international competitions, such us the Euro and the World Cup. The thrill these games bring is unmatchable, especially if your country ends up wining the whole thing.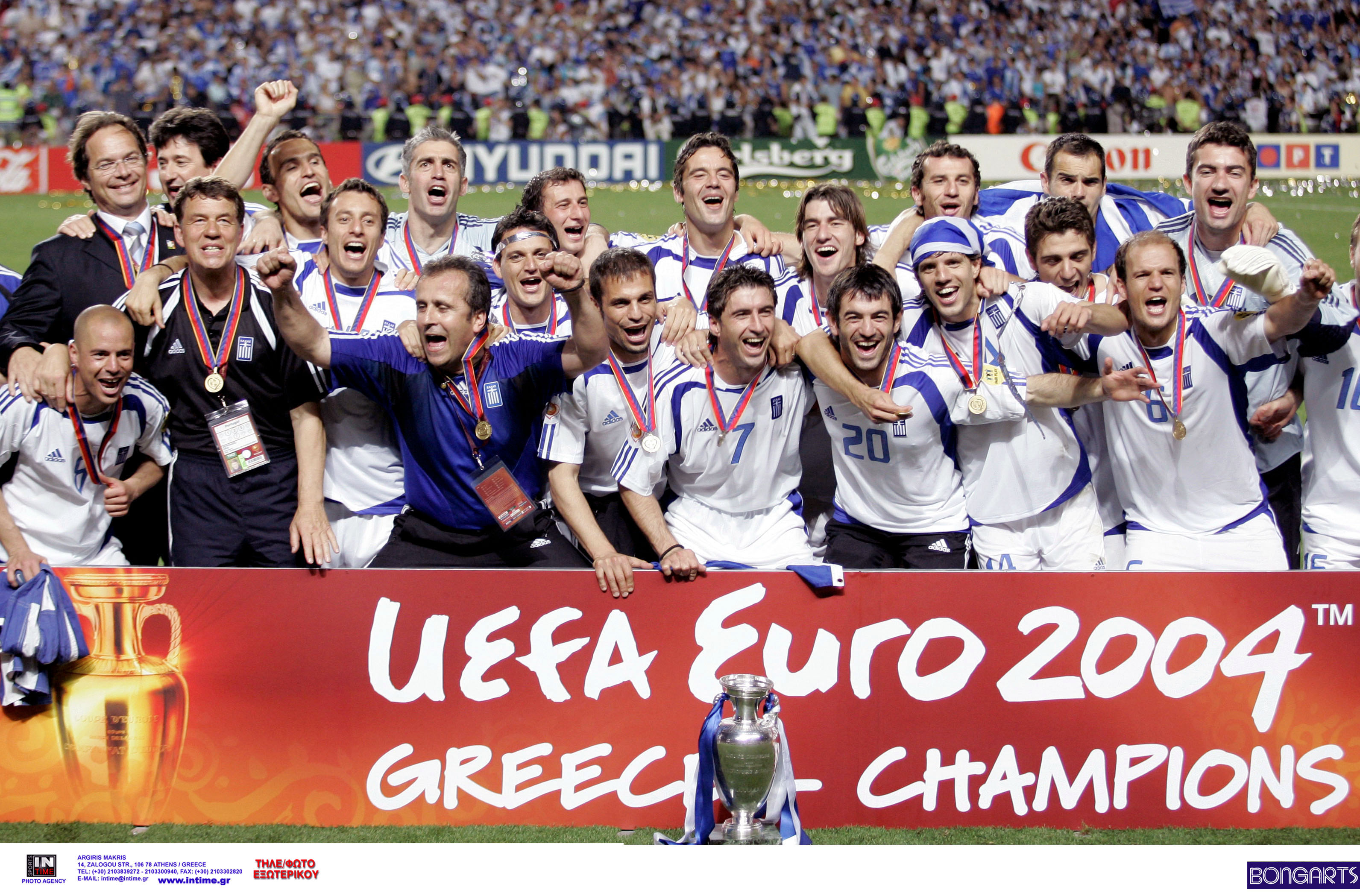 Music
As you might've already noticed, I love listening to music. I will listen to almost every genre and my favourite songs come from all kinds of artists. If I had to pick one genre, though, that'd be Eurovision (yes it's a genre, no I will not accept criticism). The past couple of years, my best friend and I have started a tradition of going to at least one concert every summer. Last year we saw Hozier live and I'm still thinking about that concert to this day. Unfortunately, Covid didn't allow us to see any artists this year.
Photography
Photography is a hobby I developed pretty recently. As mentioned in my post about Bookstagram, at the beginning of the year I gave in to my friends' "pressure" and created an Instagram account. Since then, I've discovered that I really enjoy taking photos. I've always loved visiting new places, now I also love capturing their beauty on my camera.
Musicals
There's nothing as amazing as a musical!
That's a lyric from Something Rotten!, a musical about Shakespeare, and it is also a quote I live by. I absolutely adore musicals and I've seen quite a few performed on stage. My favourite one is the Phantom of the Opera, which I saw last February on a replica on tour production and it was dream come true! My friend and I had plans to go to the Greek production of Chicago back in March, but then the lockdown came and ruined everything.
Theatre
I also love "normal" theatre. I try to watch as many Shakespeare plays as possible every year (our National Theatre puts up excellent productions) and attend highly acclaimed productions every season. My favourite play I've seeen so far would be either Hamlet or Crime and Punishment. This year, before corona showed up, I managed to see a couple of book-based shows, War and Peace and Pride and Prejudice. I also watched the livestream of Macbeth by our National Theatre back in spring, but it wasn't the same as being physically there.
Binging TV shows
Yes, that's a hobby. That's also my only talent. Binging, for me, is the best way to watch shows. I love consuming episode after episode without brakes and completely immersing myself in a story. It may not be very healthy, and it's nearly impossible to find time to do it as an adult, but I still love doing it.
Movies
I haven't watched a movie in so long…
Apart from tv shows, I also love watching movies. I have a Letterboxd account, just to keep track of the ones I watch, and, ideally, I'd watch every movie at the cinema when it came out. Nothing compares to the experience of the cinema, especially my neighbourhood's outdoor one. Sadly, that's another thing we can't enjoy this year.
Cooking
Food. That's it. That's my biggest hobby.
The pleasure of eating great food can only be matched with the one of cooking great food. I see cooking as an creative outlet, a form of artistic expression. In a culture that puts great value on hospitality and eating, making food follows the same process as making every other kind of art. It requires the same love, care and effort. And it's so satisfying to see the people you love enjoying what you made.
Playing FIFA on Playstation with my brother
Last on this list is a very specific hobby of mine. In truth, it's more of a self care technique than a hobby. Generally, I don't like video games, but a series of games against my brother on his Playstation always make me feel better whenever anxiety hits. He owns many games, but we only play FIFA together (if you don't know, it's a virual football game) and I lose almost every single time. Apart from uplifting my mood, the games also give me the chance to release the coach every football fan has inside them.
What are your non-bookish hobbies? Do we have anything in common?