Happy Tuesday! I'm back with another Top Ten Tuesday!
Today's topic by That Artsy Reader Girl is reasons why we love to read. This prompt came at perfect timing! What better time to talk about why I love reading than when I haven't read a single page in moths?
"Why do you love reading?" is always such a tough question to answer. I just do, I like reading. Simple as that. I never thought too deeply about it, so this post is a nice chance for me to explore exactly what makes me enjoy reading so much.
1. Life sucks, but life in books sucks less.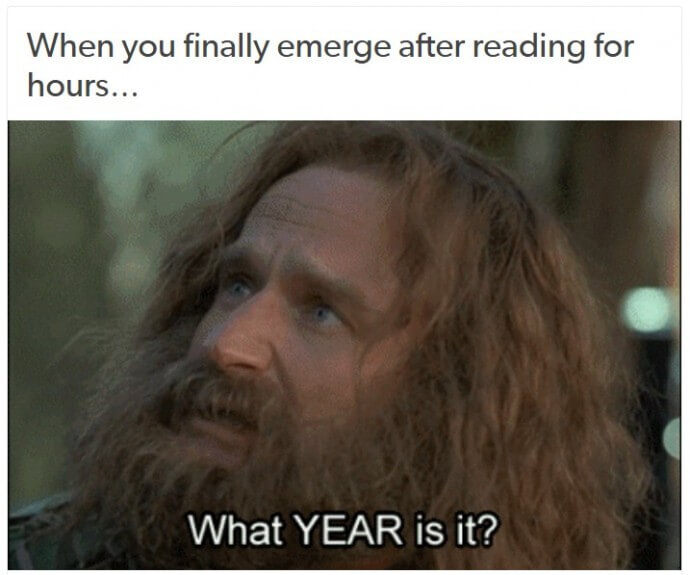 The classic, the number one reason everyone gives when asked about reading, the escapism. We all read to escape reality. When times get hard books are there to offer a portal to another world, to another timeline, to another life. I can read for a couple of hours and get completely immersed in another world and forget about real life. Life in 21st century Greece might suck sometimes, but life in the Jane Austen Book Universe doesn't.
2. F is for fire that burns down the whole town U is for uranium bombs N is for no survivors when you-
Ok, I lied. My number one reason to read is because it's fun, it's enjoyable. Simple as that. There's nothing better than experiencing the entire range of human emotions in the span of 300 pages or so. There's no better form of entertainment out there!
3. Reading is like watching movies, but better

.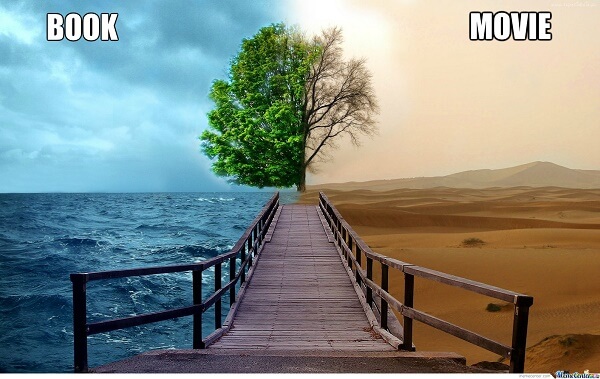 I love movies, but sometimes the casting or the direction is way off. That never happens with books. I get to pick my own cast, direct the film in my head exactly as I want it to be and choose my own soundtrack. I'll be sitting in bed seemingly reading, but in reality I'll be watching a 4K Ultra HD blockbuster in my head.
4. Books are friends

.
One of the main reasons I turned to books as a child was that I didn't have many friends. I struggled really hard with socialising (I still do), but with a book in my hand I was never lonely. It might sound pathetic, but there were times in my life when my only friends were fictional.
5. Sir, these are my emotional support books.
On a related note, I always feel safe when I have a book with me. When anxiety hits, when life gets hard, books are always there. Just holding a book calms me down and reading only intensifies this sense of security. Books are safe, books are home.
6. I'd like to be adventurous, but I'm poor and mentally unstable.
I have neither the confidence nor the money to pursue an adventurous lifestyle, so I choose to go on exciting adventures in the written world. Every book, no matter the genre, is a new adventure, a new journey to embark on without having to leave the comfort of home.
7. Reading is relaxing.
Nothing better than zoning out for a few hours in the most comfortable-yet-uncomfortable sitting positions imaginable and chilling with a good book. The only activity more relaxing than reading is reading in nature with the chilly mountain breeze on your face or the sound of crushing waves in your ears.
8. Reading is exercise for the brain, aka the fun kind of exercising!
Mens sana in corpore sano, as the ancient proverb goes. We need to have a healthy mind inside a healthy body in order to live a balanced life and reading is for the brain what the gym is for our corporal form. And, while going to the gym is torture, brain work-out is challenging and enjoyable.
9. I'm a gossipy grandma sitting on a plastic chair in a balcony in the Balkans.
I don't like getting involved in drama, but I love watching it unfold from afar. Greek people are nosy like that, it's in our genes or something. And reading feels like I'm getting a glimpse into other people's lives without the ethical restrictions of gossiping in real life. Plus, book drama is so much better and more interesting than real life drama.
10. I just love stories!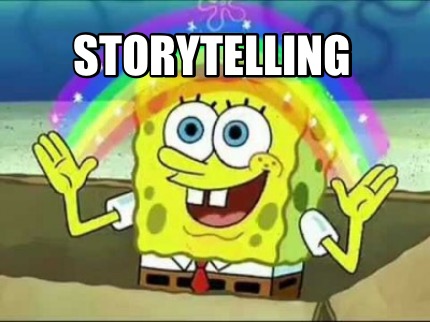 At the end of the day it all boils down to this: my love for stories. It's why I read, why I watch movies, why I like to listen to my grandparents' narrations. There's a certain magic in storytelling, a sense of comfort and of being part of something greater. Stories bring people together, they keep us company, they radiate warmth. We are all made of stories and I think that's beautiful!
Why do you love reading? Spill your truths!