*taps mic* *clears throat*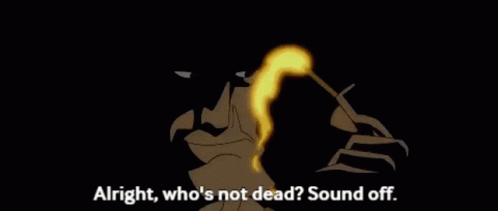 Yes, yes, your eyes are not deceiving you.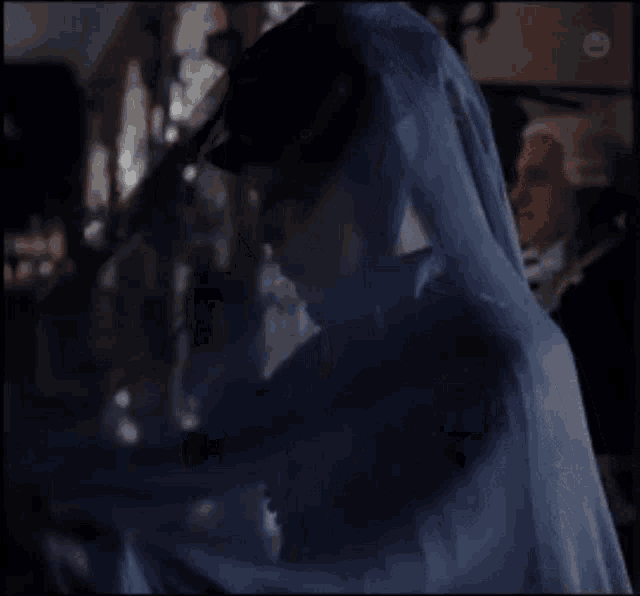 And I'm back. With a vengeance. For real this time (I hope). How are you guys doing? I missed talking to you all!
I already have a couple of posts in my drafts so it seems likely that I will be able to keep up with this little blog of mine better this time.
(been to hell, and back again)
Not really, but it has been a year™️.
Since the last time we saw each other, I was diagnosed with something, I had surgery for it- it was nothing serious- routine stuff, my dad underwent chemotherapy- he is perfectly fine now, the country has been falling apart (but hey what else is new!). Plus, I signed up for some seminars to enrich my education. So, as you understand, I didn't have the emotional strength and/or energy to keep on blogging as I wanted to.
Anyway, enough about the gloomy things. I am determined to make this year enjoyable whatever life throws my way! Though we are currently suffering a national tragedy and it has dampened my spirits.
I make no promises about how this blogging thing will go because we all saw how well it went last time. But, I will try to be active and post at least once a week (as work and studies allow it).
Let me catch you up with what I read, watched, and listened to in 2022!
(2023 is a work in progress- I've read like one book so far 😅)
In 2022, I finally managed to hit my reading goal after three years of struggling. I read 18 books, which may not seem much, but they're enough for me.
Overall, it was a good reading year, as I enjoyed almost all the books I read. I'll give you a top 5, my highlights if you will.
I watched quite a lot of new movies last year and I rewatched even more. Let's talk favourite first-time watches!
Tick Tick… Boom! First of all, I didn't know Andrew Garfield can sing, I was amazed. He did a fantastic job bringing Jonathan Larson to life! The whole movie is so beautifully done 10/10.
Spider-man: No Way Home. Yes, I know this was nostalgia bait, but boy did I eat it up! I had the time of my life watching this. To this day, it is insane to me how we got to the point where this movie was possible. I love you, Spiderman 🥹
West Side Story (2021). Mr. Spielberg knows how to elevate a masterpiece. The visuals? Fantastic! The cast? Amazing! (only exception may be the role of Tony) It made me fall even more in love with the musical.
The Batman. Finally, a movie that truly gets Batman and Bruce Wayne. I had my doubts when Pattinson was casted, but I love that he proved me so very wrong.
Cinema Paradiso. I know, I know. How had I not watched this sooner? The truth is, I am not as cultured as I like to let on. 😅 Gorgeous, gorgeous film!
Black Panther: Wakanda Forever. I loved this movie, simply because it reminded me of the earlier phases of the MCU, when it used to have more heart and soul. Also, I cried. A lot.
Black Adam. As a movie in its whole, it's not the best. But, it gave me big screen live-action Hawkman and Doctor Fate aka two of my most beloved DC characters, thus guaranteeing many rewatches.
+ Bonus: Bandstand. Not a movie, but a pro shot of a Broadway play. I'll let my Letterboxd review speak for itself:
This was probably the first time in my life that I didn't watch a lot of TV. Honestly, it seems wild to me that I barely have shows to talk about.
Moonknight. The only Marvel TV show that managed to draw and hold my attention. Oscar Isaac does a magnificent job bringing the character to life and the story and visuals are unique enough to separate it from what seems to have become a homogeneous repetition in the MCU.
Peaky Blinders. By the order of the peaky blinders and under pressure from my brother and little cousin, I started watching Peaky Blinders during the summer. I still haven't finished it, though, because as much as I was enjoying it I couldn't get over some things in season 4. Will I ever finish it? Who knows?
Wednesday. I quite enjoyed it, but it didn't feel much like an Addams Family spinoff to me. It was more like a crossover fanfiction, some sort of "Wednesday Addams goes to Monster High" story. Still, a fun little fantasy show to pass the time.
Andor. My most expected show to come out in 2022. The first three episodes were released on my birthday and I enjoyed them with a big slice of cake. But, somewhere along the way, I missed out on some episodes, life got to me, and I still have a couple of them left to finish the series. These, though, I will watch. Soon. I love Cassian Andor with my whole heart!
Stranger Things s4. Although I didn't love this season as much as everyone else seems to have, it still consumed my soul for months after airing. I am way too attached to these characters to jump ship.
Music is my best friend. I can't go a day without listening to a few songs, they're my full-time companions. Last year, as always, we had Eurovision aka the music contest for people with superior taste. As we're just around the corner of the new one, I'll give you my most loved in 2022, in order of appearance in the final (I've kept a note, I'm not that insane) because I can never rank my favourites.
Romania. HOLA MI BEBEBE 💃🕺. A BOP. WRS absolutely served! Spain could never!
Finland. Never in my wildest dreams would I have imagined The Rasmus in Eurovision. Iconic all around. I still cannot believe they got so few points from the public.
Norway. Yellow wolves from outer space eating bananas. What's not to love?
Italy. Mahmood comeback with a feral child by his side singing a beautiful song. Italy, you never fail me.
Spain. The most radio mainstream of the bunch, but what can I say, Chanel absolutely owned that stage that night.
Ukraine. Absolutely deserved winner. The flute drop makes me go feral every time I hear it.
Lithuania. She is an icon and she was the moment. The vibes were immaculate.
Moldova. HEY HO LET'S GO FOLKLORE AND ROCK N ROLL!! BALKAN UNCLES! I loved this SO MUCH, it makes me so happy! It's the quintessential Balkan tune, you can bet we were all dancing. And the insane leap it did when the public votes came in, iconic.
Serbia. BITI ZDRAVA 👏 BITI ZDRAVA 👏 BITI ZDRAVA 👏 The lyrics? The choreography? The staging? 12 points!
To my great surprise, I also loved France. I don't remember what order it appeared in, because liking the French entry is a wild instance for me, and tbh I was shocked. They got me with their rituals. And, of course, an ode to the fallen: Latvia, Georgia, and San Marino, YOU WILL ALWAYS BE FAMOUS! The one true most iconic performance on that stage, however, was obviously MIKA, European legend who raised us all and gave us the best interval act of all time. (and whom I have tickets to see in the summer 🤩)
Outside Eurovision, of course, I got obsessed with more musicals. Anastasia, Into the Woods, Bandstand, Tick Tick… Boom!, Cyrano (the movie by Joe Wright), Six! The Musical. My playlist grew by a lot!
2022 will go down in history as the year my team, AEK FC, came back home. For 19 years, ever since our stadium was pulled down, supposedly to be replaced by a new one for the Olympics, the team had been playing here and there, like a nomad of some kind. Now, if you are familiar with the sport, you understand how important having a home stadium is. And it's something that in all these years of playing elsewhere we almost forgot. Until September 2022, when the inauguration of our new stadium took place, at the exact same spot as the old historic home of the team stood since 1930. And it's been stellar to attend each game!
Isn't it beautiful? Recently, it was also appointed as the home stadium for the National team's games too, at least for the upcoming European qualifiers. So, if you watch Greece nt, I am sorry for your eyes, you will have the chance to see it in its full glory.
Unfortunately, 2022 will also go down in history as the year we lost Pele. The man, the myth, the legend himself is gone, but his legacy will live on forever.
In other international news, as you know, Argentina won the World Cup. But I want it known that, for me, the true World Cup final was the Morocco vs Croatia one. I choose to live in delusion.
Anyway, that's it about me. I've missed this community a lot, so just tell me how you are, what you've been up to, what you've been reading, how life has been for you, anything you want!